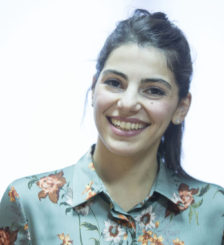 Dubravka was born on November 11, 1990. in Cetinje, where she finished elementary and secondary school.
She completed her basic and specialist studies at the Faculty of Political Science, University of Montenegro, Department of International Relations. She graduated on the topic " Two German Unification ", in march 2015. During the 3th year of studies, she volunteered at State Archive of Montenegro.
From August 2013. she was working as a cabin crew member at national airline. During that engagement she attended a number of trainings abroad. Since January 2018. she is engaged as intern in the Centre for Monitoring and Research (CeMI), within the government program.
Dubravka is fluent in English and she speaks basic Italian.