Rule of Law and Human Rights
Within the program Rule of law and human rights CeMI will continue to perform activities aimed at further strengthening of democracy and rule of law and improvement of respect of basic human rights and fundamental freedoms. Also, through this program, CEMI continues to provide an expert support to institutions of the system and its work, especially in the area of fulfillment of the obligations and standards in EU integration process in chapter 23 and 24. Monitoring of judicial reform will be a major challenge for CEMI in the future. Special focus will be given to assessment of reforms in institutional and legislative framework within criminal, civil and administrative justice system. As a part of this program, CEMI will continue with realization of programs dedicated to strengthening cooperation and communication of citizens with authorities at the local and national level, with emphasis on more active involvement of citizens in the decision making process. Particular part of this program will be oriented towards the activities of the monitoring of electoral processes in Montenegro.
PROJECTS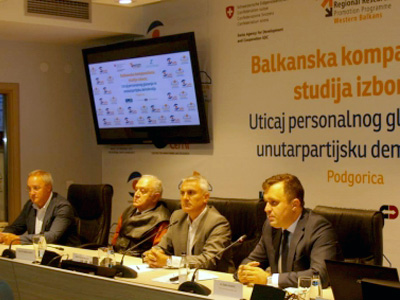 Good Governance and Fight against Corruption
Through this program CeMI will continue to implement projects and activities that will lead to reducing levels of corruption in Montenegro. CeMI will continue to analyze effects of policies in this area, and to propose best solutions for improving effects of anti-corruption measures, through annual reports. Special attention will be paid to reform of the institutional framework for the fight against corruption, to which CeMI will grant professional support through detailed analysis and active advocacy of a single, strong and independent anti-corruption agency model. CeMI will continue its activities in the fight against political corruption through monitoring of the financing of political parties and the misuse of state's resources during the election process. In order to increase transparency and accountability of public officials CeMI will maintain functional internet platform which enables crossing of data on public officials with data on financing of political parties, public procurement
and commercial activities. CeMI will monitor anti-corruption policies in sector of public services, especially in education and healthcare. CeMi will provide continuous expert support for EU accession negotiations, in Chapters 23 and 24.
PROJECTS
Security and Defense Sector Reform
In accordance with the new trends and changing priorities of further democratization of Montenegrin society and progress towards European and international standards, CeMI has established, through Strategic Plan, a new program "Security and defense sector reform". Through this program, CeMI will focus efforts on development and implementation of projects and initiatives in the field of security and defense issues, in order to contribute to the successful implementation of reforms, and meet the standards and criteria in this field. In this regard, CeMI will focus on strengthening the capacity of parliamentary (civilian) control of the defense sector, monitoring the implementation of NATO standards, criteria and objectives of PARP cycles, recommendations and requirements of NATO and the EU in the field of modernization and professionalization of the military capabilities, as well as the overall process of defense reform. Special attention will be paid to increasing citizen knowledge about all aspects of Montenegro's integration into Euro-Atlantic structures, as well as empowering women to take as a bigger role in security issues and defense structures Montenegro. At the same time, CeMI will provide expert assistance in the preparation of strategic documents and propose policies in the mentioned areas.
PROJECTS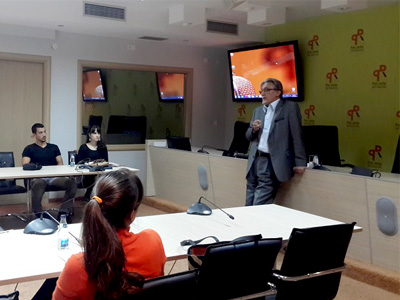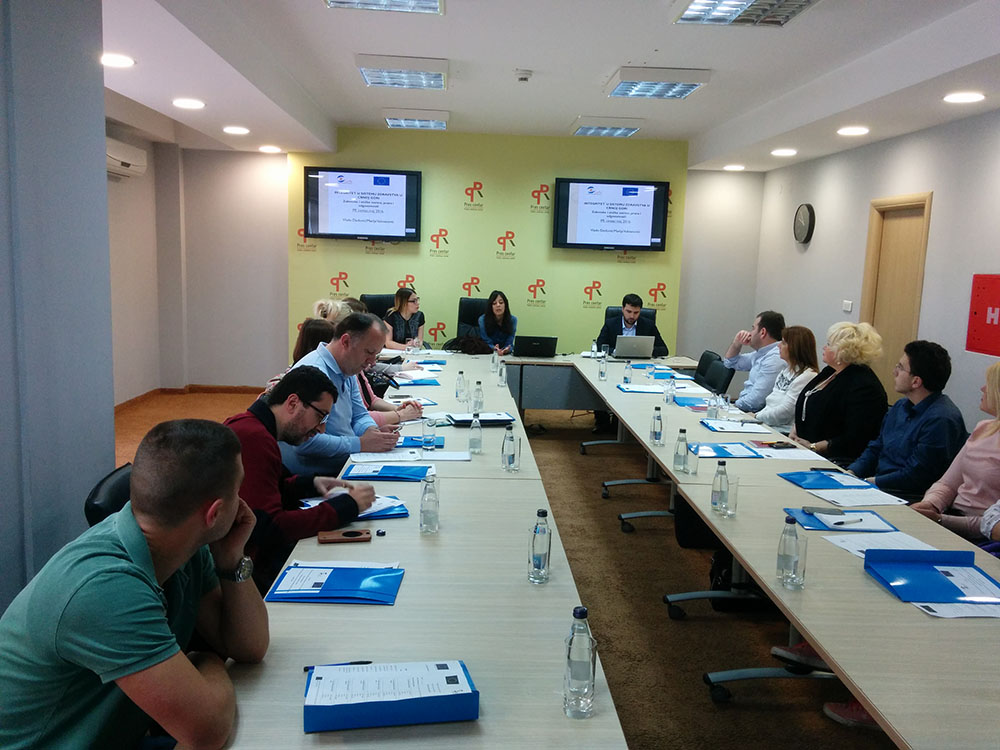 Social Welfare and Poverty Alleviation
Main aims of the Program for Social Welfare and Poverty Alleviation are: improving of the efficiency of the implementation of Social policies in Montenegro, by advocating for policy changes and supporting their implementation, thus contributing to the overall social justice; providing equal access to justice for all citizens, especially the most marginalized and socially endangered groups, as well as advocating for higher social responsibility of Private companies, as well as social entrepreneurship as a future concept in Montenegro. Main beneficiaries of this Program are members of those groups that will benefit from joint projects in the long run and those groups are: (1) The poor and socially vulnerable, (2) Persons with disabilities, (3) Roma, (4) Refugees and displaced persons, (5) Children and youth with developmental disorders, (6) Children without parental care, (7) Juvenile delinquents, (8) Children and women who are victims of domestic violence, (9) Drug and alcohol addicts, (10) Elderly. Since these groups are the most vulnerable citizens of Montenegro, this Program contributes to their overall social integration and poverty alleviation in the period to come.
PROJECTS